Nearly Scrumptious Super Long Blonde Hair Brushing, Playing – ASMR
$8.89
This Kristina's second video, this time she did a great job and it includes multiple scenes amazing long hair play inside. Now we tried to describe the content of the video with more detail.
Kristina is a very serious, beautiful girl and you can see that she likes and enjoys it her super long golden hair!
This ASMR was recorded by mobile microphone which is great and without a doubt will put you in a relaxed state as well.
In the full video you will see:
From 00:00 to 01:30 combing with her comb
From 01:30 to 03:00 stroking with her fingers, over arm, making ponytails and bun
From 03:00 to 03:30 dropping her bun, makes double ponytail then turn around
From 03:30 to 04:05 take two copfs and swing while turning over, making a scarf
From 04:05 to 05:40 twisting then stroking with fingers, turn around while flipping
From 05:40 to 06:40 throwing, making a high ponytail, twisting, then making bun
From 06:40 to 07:20 dropping her bun, flipping, swaying, combing
From 07:20 to 08:10 making a high ponytail, bun then bundrop, scarf
From 08:10 to 10:11 throwing, making a cute crown braid then dropping
File size: 893 MB
Full video length: 10 minutes
Video editing date: 04 July 2018
Store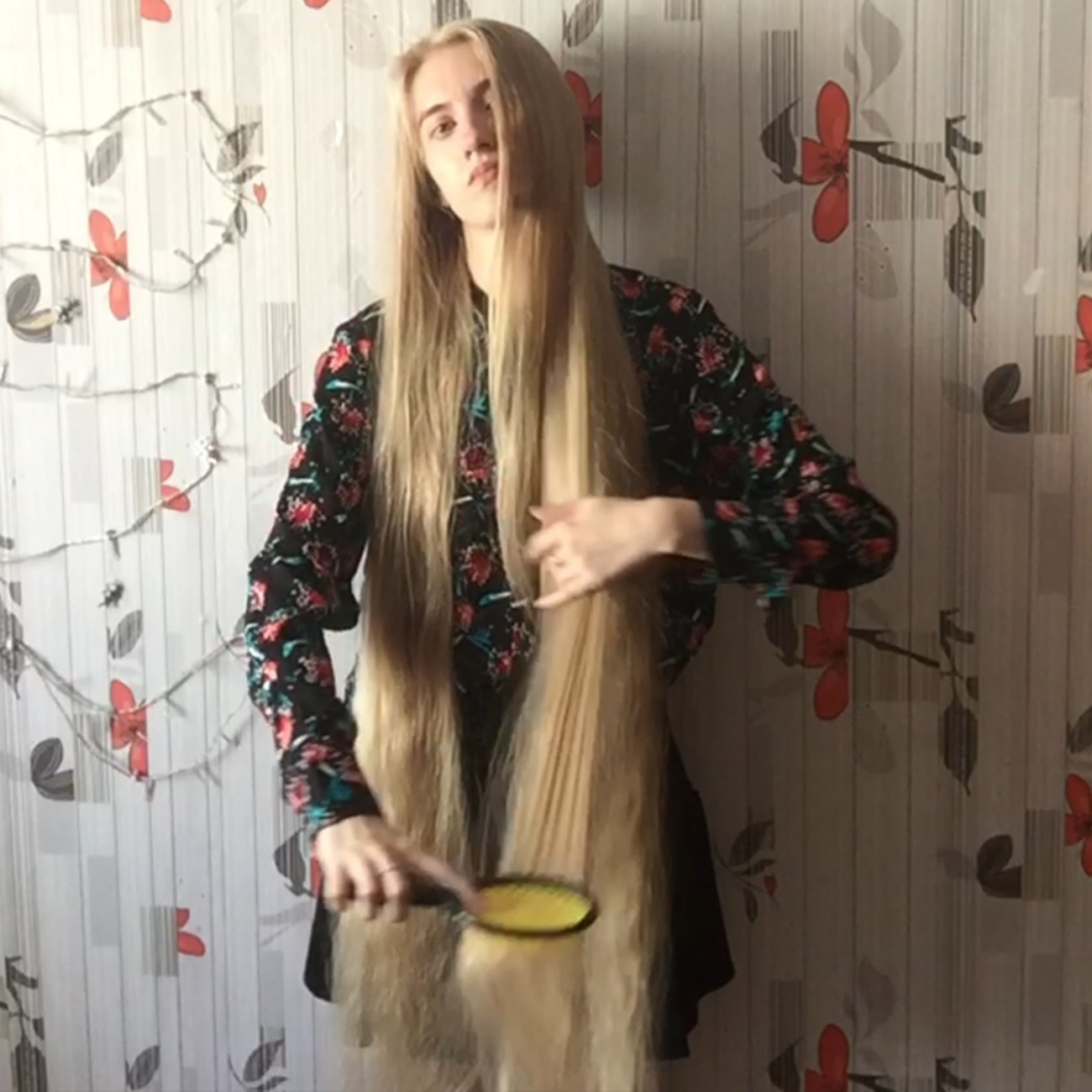 Categories: Products by Vendors, Videos